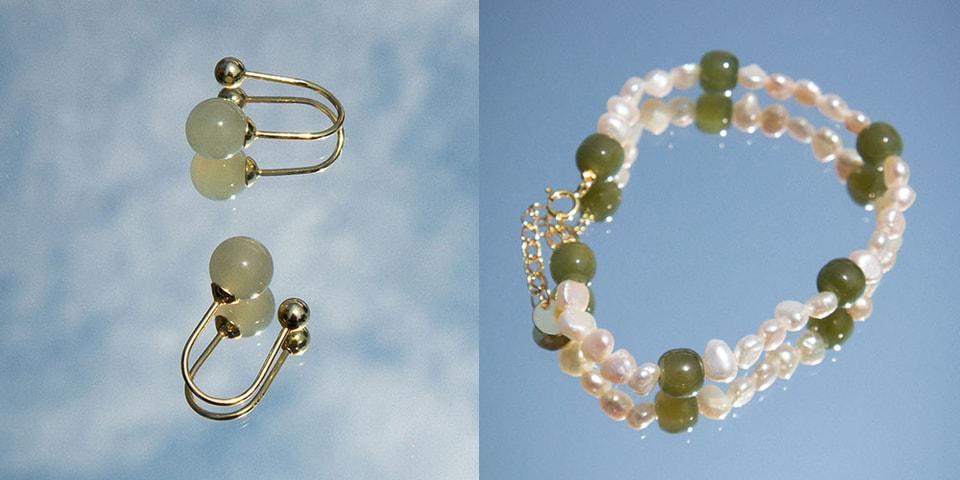 Jewelry Brand seree Launches Earrings, Necklaces
seree, a New York-based jewelry label that creates designs using jade, is expanding its offerings
seree, a New York-based jewelry label that creates designs using jade, is expanding its offerings with two collections dubbed "Jade+" and "seree lab." Building on the original line of classic earrings, necklaces, bracelets and rings, the brand mix-matches jade with a variety of materials like pearls and silver.
Leading the lineup is an oversized earring featuring quartzite in hoop form, and ear cuffs made with a gold bead and pale blue nephrite. The accessory additionally arrives in drop silhouettes, including the Chess pearl black agate design, as well as Cecile jade earrings. Elsewhere, the lineup is accentuated with the Musubi choker and Jamie, a chain necklace contrasted with green jade beads. Those who love pearls can look to the Isabelle style, a bracelet with repeated patterns of freshwater pearls and jade.
See some of the standout jewelry pieces above. You can head to seree's website to shop the "Jade+" and "seree lab" collections.