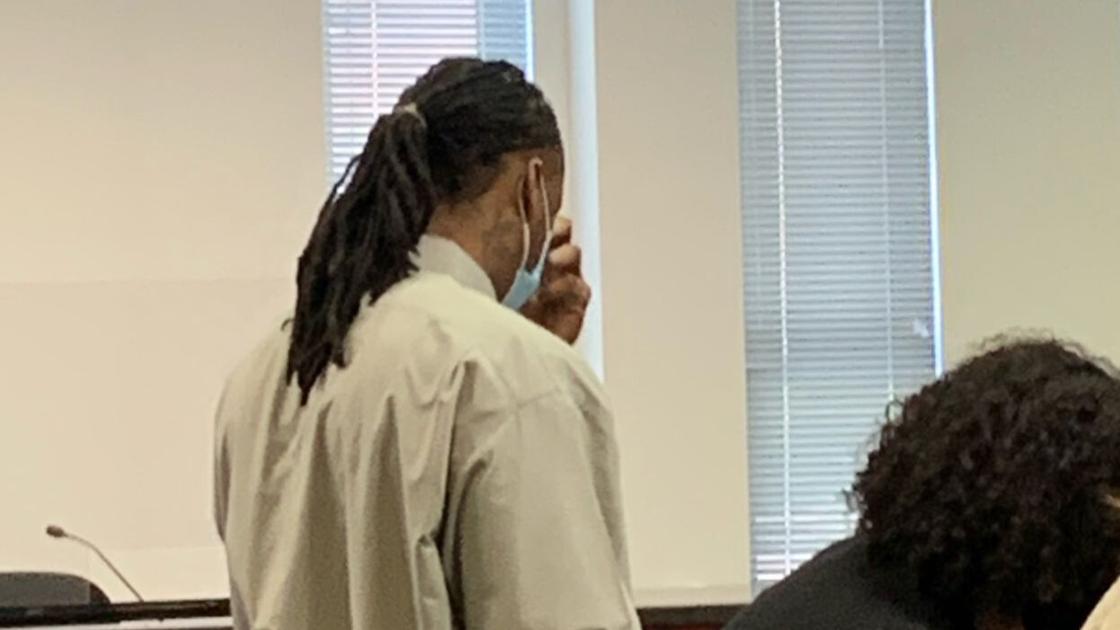 Man who attempted to burglarize Flagstaff jewelry store found guilty on multiple charges | Crime and Courts
Porter Deron Land holds a piece of paper in front of his face in Division

BRADY WHEELER
Sun Staff Reporter

Porter Deron Land, a Phoenix man who attempted to burglarize a jewelry store in Flagstaff in 2014, was found guilty of multiple charges Friday by a jury in the Coconino County Superior Court.
Jurors were asked Friday morning to consider closing arguments made by both Land's attorney, Lindsay Smith, and prosecutor Ammon Barker, reconvening in the afternoon to deliver the verdict.
Land lifted a piece of paper to shield his face as he exited the courtroom following the verdict. He was found guilty on all charges, including first-degree burglary, attempted armed robbery, armed robbery, kidnapping, aggravated assault and criminal damage.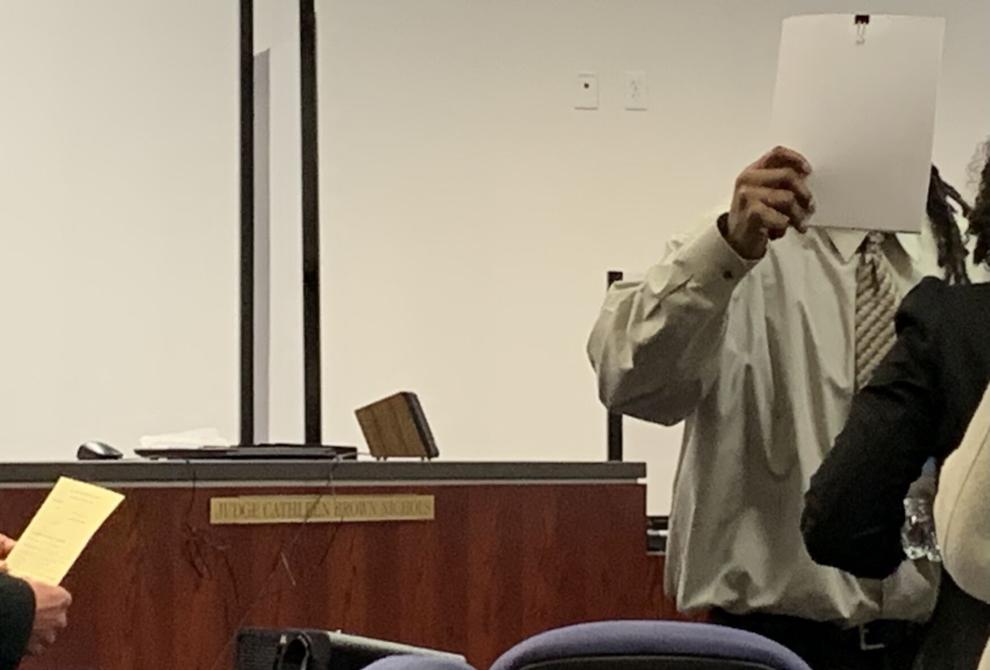 The burglary occurred nearly seven years ago at Jim Anderson Jewelers, located at 2300 N. Fourth St., when two men, one determined by the jury to be Land, attempted to rob the business in broad daylight on the morning of June 24, 2014. Land's co-defendant, who still awaits trial, faces similar charges in connection to the robbery.
The defense pointed to uncertain witness testimony as cause for reasonable doubt, but it did not outweigh the string of evidence presented by the prosecution.
"You heard a lot of witness testimony and not one of those witnesses got up and said, 'It was Mr. Land, he did it.'" Smith said. "If you think Mr. Land likely is guilty, that is not enough and you must find my client not guilty."